Overview
Our customer is a leading private jet charter service in the United Kingdom. They provide 3 main services:
Private jet charter
Air Ambulance
Aircraft management.
Our client required help with some of the following:
Key requirements;
A digital marketing strategy to explore social media platforms for inbound lead generation.
They wanted to make more strategic partnerships
Our client wanted to promote brand awareness around the world
Solutions
BISTEC developed a solution to this problem by using the software LinkedIn and:
Conducted a deep research based on our client's industry, services, competitors, and target demographic.
BISTEC identified 3 distinct target audiences for the 3 services and set up 3 different LinkedIn campaigns.
Used Sales Navigator and LinkedIn to map out their target audience, set up the target searches and create the message scripts as well as LinkedIn outreach messages and maps.
Outcomes
As an outcome our client was able to:
Integrate LinkedIn marketing into the core of their marketing strategy and activities.
Our client was able to make important strategic connections with lifestyle company decision-makers
The CEO of the company was able to expand his LinkedIn network with decision makers among their target industries
They were able to use the generated leads through the content marketing & outreach activities on LinkedIn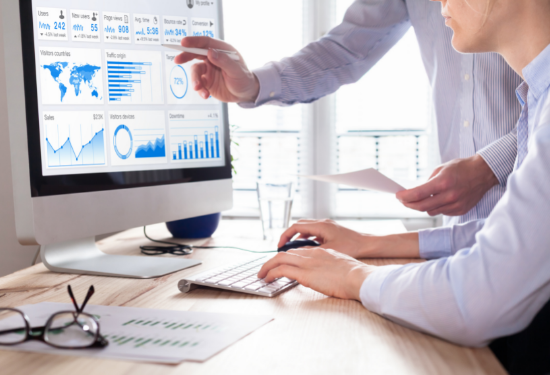 Overview
Our customer is a passionate CEO of a UK-based energy solution company which is part of a larger globally recognized corporation that is located across 6 continents with 21 offices.
The UK-based company provides affordable and reliable whole-house energy-efficient solutions including heating, lighting, battery storage, funding options as well as product knowledge and installer training for their internal clients.
When the brand-new venture started operating in the UK, setting its global standards to the next level, the CEO of the company needed to build a network of partners for the supply, delivery, and installation of these renewable technologies.
Key requirements;
Our customer needed to build an installer network across the UK
Needed to create brand awareness among the target customer segment.
Connect with potential customers and suppliers and to build business partnerships with people who share the same ethics and values as the CEO of the company.
Solutions
BISTEC created a marketing strategy prioritizing the CEO's goals and used LinkedIn as the main marketing platform to build and engage a relationship with a network of MCS certified installers, suppliers, and partners.
Outcomes
The company's first installer partner was found through the CEO'S new LinkedIn network within just a few months after building the profile!
The CEO's network grew 500+ strong, constituting primarily of renewable energy sector installers across the country.
The CEO was able to reap the benefits and harness the full potential of the power of the LinkedIn platform.